VACCINATIONS / FLU SHOT IN BEAVERTON/PORTLAND
Get Immunized Today!
Treatment for diseases has come a long way, but the best tool we have to fight serious health problems is to prevent them entirely. Vaccinations, also called immunizations, protect us from various forms of disease and infection. Many diseases we have vaccinations for are contagious and used to pose a serious threat of epidemic to the population, particularly children. Mortality rates worldwide have gone down significantly thanks to the widespread availability of vaccinations.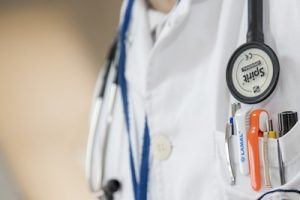 If you are behind on your vaccinations, need vaccinations for your child, or just want to double check which vaccinations you already have, walk-in to our clinic today. No appointments necessary!
How do Vaccinations Work?
Vaccinations work by taking advantage of the body's immune system memory. When you receive a vaccination, you are being injected with a small, weakened strain of the disease you are protecting yourself from. When the body detects these invaders, it creates antibodies that learn how the virus functions and the most effective means of destroying it. Once your body knows how to kill a disease, it remembers it forever. If you are ever infected with a stronger version of the disease, your body will be able to take care of it before it becomes a serious problem.
Vaccinations exist for numerous disease. Some of the most common vaccinations include:
Hepatitis A and Hepatitis B
Measles/mumps/rubella
Influenza (flu shots)
Polio Diphtheria, tetanus, and pertussis (DTP)
Chickenpox (varicella)
Pneumococcal
Flu
Tetanus
Measles, Mumps, Rubella (MMR)
Varicella
Hepatitis B
Hepatitis A
Yellow Fever
Typhoid Fever
Malaria
Shingles
Meningococcal
Japanese Encephalitis
Children are at an increased risk of catching these diseases until the age of six, which is why it is strongly recommended parents vaccinate their children early.
TESTIMONIAL
Hi, I just moved from Miami to Portland. The doctor was great and very thorough. The office was clean, and the staff was professional. I will refer my family here. Thank you Dr. Bindal !
Dr. Bindal took her time and assisted me with all of my questions and concerns. The front staff are very professional and friendly. I would recommend this practice to anyone looking for a PCP.!!!
Dr. Bindal was great — very professional and courteous. There was barely any wait time and my appointment was quick and informative. She answered all my questions and the staff was great too!
  OPENING HOURS
| | |
| --- | --- |
| Monday | 8:00 – 5:00 |
| Tuesday | 8:00 – 1:00 |
| Wednesday | 8:00 – 5:00 |
| Thursday | 8:00 – 12:00 |
| Friday | 8:00 – 1:00 |
| Saturday – Sunday | Close |
  (503)320-2121
  OFFICE LOCATIONS
  14355 SW Allen Blvd, suite 130
Beaverton, Oregon
GET THE FLU SHOT BEFORE THE FLU GETS YOU!