PRIMARY CARE IN BEAVERTON/PORTLAND
Your primary care physician is your first contact for health care, and your partner and advocate in negotiating every aspect of the healthcare system. As your primary care physicians, we can diagnose and treat conditions ranging from a child's simple earache to the complex concerns of a patient with diabetes.
We can also work with specialists and other kinds of healthcare professionals to provide comprehensive care not only in the office but in other settings such as hospitals and at home. Primary care is patient-centered care, dedicated to treating illness and supporting wellness for all ages and circumstances.
Primary Care: Your Medical "Home"
The American healthcare system is a complex network made up of many specialists and services. As your primary care physician group, we are your 'home' for health care – a point of entry into the system and a starting point for any care you may need. We're trained in specialties such as Family Medicine and General Practice to provide general care and wellness support for people ranging from very young children to the very old.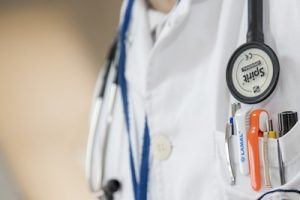 Primary care doctors can diagnose and treat a variety of health conditions, but we also refer patients to specialty care or diagnostic tests when needed. And if your condition requires ongoing care from a number of different healthcare specialties, we can also coordinate those services and advocate for you at every stage of the process.
As your primary care physicians, we can work with you in settings of all kinds, too, not just in office visits. We can coordinate in-home services, or manage a patient's care in a hospital setting or rehab facility. Because primary care medicine is usually community-based, we can treat the whole patient, with consideration for cultural, economic and other factors that can affect health and well being. The primary care physicians at Internal Medicine Consultants provide a full range of services for health and well being, including:
The First Stop for General Illness
Your primary care physician is the first stop for any non-emergency symptoms of general illness that might develop, such as a headache, back or abdomen pain, symptoms of the flu or for flare-ups of ongoing conditions like irritable bowel syndrome or asthma. We can either diagnose and treat the problem or refer you to a specialist with sophisticated diagnostic tools to solve the problem. Once a diagnosis is made, we can then manage your care on an ongoing basis.
Ongoing Care for Chronic Conditions
Your primary care physician can also provide ongoing care for people with chronic health conditions, such as heart disease, high blood pressure, diabetes or arthritis. These conditions require regular monitoring and medication management, so we can establish a relationship with you that continues over a long period of time. And if your condition requires other kinds of care, such as hospitalization or rehabilitation, we can coordinate these services as well.
Screenings and Diagnostics for Comprehensive Care
Although your primary care physician can refer you to specialists as needed for certain kinds of diagnostic tests, our practice can also perform many diagnostic tests and general health screenings right in the office.
These can include pregnancy testing, hormone and thyroid tests, drug screening and cardiac diagnostics such as EKGs and arrhythmia testing. General vision and hearing tests can also help to diagnose some health conditions. These results can be used to help diagnose a condition and create a plan of care.
Preventive Services Keep Patients Healthy
As your primary care doctors, we can treat you when you're sick – but with a comprehensive set of wellness, health education and prevention services, we can also help you stay healthy. As your medical home, our primary care physicians are the starting point for evaluating your general health and providing health-related services for a variety of situations not directly related to treating an illness. These can include pre-employment, sports or annual physicals, STD screenings and consultations for health concerns of all kinds.
Our primary care offices also provide vaccinations for people of all ages and circumstances, from childhood vaccines to boosters and vaccines for special purposes, such as travel abroad. Working with other health care professionals such as nurse practitioners and nutritionists, we can also help you make healthy lifestyle changes, such as losing weight or eating a more nutritious diet.
Because primary care physicians can address all sorts of health problems, we can also help you with concerns specific to women and men's unique health issues. As your first stop for general health services, our primary care physicians can also provide health education and information on wellness topics such as pregnancy, managing hypertension or recognizing the symptoms of diabetes.
Individualized Care by a Personal Primary Care Physician
As your primary care physician, we can be your guide and advocate through all aspects of the healthcare system. And as your personal physician, we know you and your health better than anyone. We can provide individualized care that takes into account all the factors that contribute to your mental and physical well-being. From urgent care to complex, chronic conditions, your primary care physician is specifically trained to be your partner and ally in the journey to better health.
TESTIMONIAL
Hi, I just moved from Miami to Portland. The doctor was great and very thorough. The office was clean, and the staff was professional. I will refer my family here. Thank you Dr. Bindal !
Dr. Bindal took her time and assisted me with all of my questions and concerns. The front staff are very professional and friendly. I would recommend this practice to anyone looking for a PCP.!!!
Dr. Bindal was great — very professional and courteous. There was barely any wait time and my appointment was quick and informative. She answered all my questions and the staff was great too!
  OPENING HOURS
| | |
| --- | --- |
| Monday | 8:00 – 5:00 |
| Tuesday | 8:00 – 1:00 |
| Wednesday | 8:00 – 5:00 |
| Thursday | 8:00 – 12:00 |
| Friday | 8:00 – 1:00 |
| Saturday – Sunday | Close |
  (503)320-2121
  OFFICE LOCATIONS
  14355 SW Allen Blvd, suite 130
Beaverton, Oregon
GET THE FLU SHOT BEFORE THE FLU GETS YOU!